Ringmer Taxi Services UK
As a local taxi company in the UK, A-Z Taxis Lewes provides reliable and efficient Ringmer taxi services to the residents and visitors of Ringmer, a charming village located in East Sussex, England. With extensive knowledge of the area and a range of vehicle options, A-Z Taxis Lewes can provide passengers with safe and comfortable transportation to and from Ringmer.
Book Now
I'm writing to thank you for the outstanding service I experienced when using A-Z Lewes Taxis limousine service. My interaction with A-Z Lewes Taxis was outstanding from beginning to end. First off, the limousine was magnificent. It was pristinely clean and well-kept, which provided for a relaxing and opulent voyage. The cabin was exquisitely decorated, with plush seats and all the conveniences I would have required, such as entertainment systems and climate control. Along with the limousine itself, your driver was exceptional. Throughout the entire trip, they were on time, polite, and really professional. Also, they had a wealth of local information and could recommend eateries and sights in the region. Ultimately, the actual booking process went quite smoothly. Ultimately, the actual booking process went quite smoothly. I felt well-informed and supported throughout the entire process thanks to A-Z Lewes Taxis customer service team's excellent assistance and responsiveness. Overall, I cannot express how highly I endorse A-Z Lewes Taxis limousine service. My experience with A-Z Lewes Taxis was amazing in every way, from the caliber of the vehicle to the driver's professionalism and the customer service I experienced. We appreciate you offering such superb service. Muhammad Farooq Rathod
"Excellent service, highly recommended Az lewes taxis
Excellent service.
Great journey . On time. Good company .
Great experience, clean and comfortable, safe driver, friendly and courteous.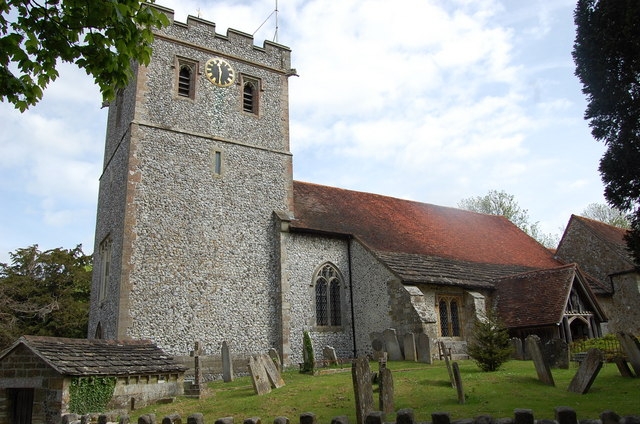 Benefits of a Taxi in Ringmer?
One of the main benefits of using a taxi service in Ringmer is the convenience it provides. 
Passengers can arrange a pickup time and location that suits their schedule, and the taxi company will ensure they arrive on time. 
Additionally, taxi services offer a comfortable and stress-free mode of transport, allowing passengers to sit back and relax while the driver navigates the roads.
Airport transfers?
Passengers can arrange for a taxi transfer to or from nearby airports such as Gatwick or Heathrow, ensuring a stress-free and convenient start or end to their journey.
Local Taxi Services?
A-Z Taxis Lewes offers local taxi services to help passengers navigate the village and surrounding areas safely and efficiently.
Long-Distance Travel?
Passengers can also arrange for a taxi service to travel to nearby towns and cities such as Brighton, Eastbourne, or London.
Ringmer Private Hire Taxi?
Ringmer is a historic village with a rich cultural heritage and is home to a number of local landmarks and attractions. Some of the popular landmarks in Ringmer include:
St. Mary's Church: This historic church dates back to the 12th century and features stunning architecture and beautiful stained glass windows.
Ringmer Village Hall: This community hub hosts a range of local events and activities throughout the year, including music concerts, theatre performances, and art exhibitions.
The Green Man Inn: This traditional pub is a popular destination for locals and visitors alike, serving a range of delicious food and drink in a cozy and welcoming atmosphere.
Ringmer Park: This beautiful park is a great place to relax and unwind, with scenic walking trails, a playground, and plenty of green space to enjoy.
Other Local Ringmer Taxi Services:
Fully Licensed Taxi Drivers
100% Reliable Pickup Times
DBS Checked Local Drivers with Road Knowledge
Polite, Friendly Drivers
Direct Contact with Drivers
24/7 Support
Manage using our easy to use Booking engine
Get an instant Online Quotation
Receive an email Booking confirmation
High Quality & Clean Vehicles
Local Business Contract Work Available
We offer high-quality lewes airport transfer taxi service
We offer high-quality lewes airport transfer taxi service
Airport/Railway/Seaport Meet and Greet Provided
We offer Glyndebourne to London taxi service
Parcel delivery and pick-up services
Pay by Credit or Debit Card
A-Z Taxis Lewes
Price List
| Journey Details | Cost | Journey Details | Cost |
| --- | --- | --- | --- |
| Lewes to London Gatwick Airport Taxi | from £65 | Lewes to London Heathrow Airport Taxi | from £135 |
| Lewes to London City Airport Taxi | from £240 | Lewes to London Stansted Airport Taxi | from £195 |
| Christmas Day Taxi | BOOK NOW | Boxing Day Taxi | BOOK NOW |
| Lewes to London Luton Airport Taxi | from £175 | Lewes to any destination Taxi | call Us |
| Lewes to Ashford International Taxi | from £150 | Lewes to Dover Taxi | from £190 |
| Lewes to Tilbury Taxi | from £170 | Lewes to Ebbsfleet Taxi | from £120 |
| Lewes to Alfriston Taxi | from £25 | Lewes to Balcombe Taxi | from £36 |
| Lewes to Barcombe Taxi | from £14 | Lewes to Battle Taxi | from £50 |
| Lewes to Berwick Taxi | from £22 | Lewes to Bexhill Taxi | from £55 |
| Lewes to Blackboys Taxi | from £25 | Lewes to Brighton Taxi | from £25 |
| Lewes to Bishopstone Taxi | from £25 | Lewes to Bournemouth Taxi | from £185 |
| Lewes to Burgess Hill Taxi | from £24 | Lewes to Burwash Taxi | from £50 |
| Lewes to Buxted Taxi | from £28 | Lewes to Chalvington Taxi | from £20 |
| Lewes to Crawley Taxi | from £65 | Lewes to Compton Taxi | from £85 |
| Lewes to Chiddingly Taxi | from £24 | Lewes to Cooksbridge Taxi | from £9 |
| Lewes to Chichester Taxi | from £78 | Lewes to Cowfold Taxi | from £45 |
| Lewes to Crowborough Taxi | from £40 | Lewes to Danehill Taxi | from £28 |
| Lewes to Ditchling Beacon Taxi | from £20 | Lewes to Eastbourne Taxi | from £38 |
| Lewes to East Grinstead Taxi | from £50 | Lewes to East Hoathly Taxi | from £21 |
| Lewes to East Dean Taxi | from £38 | Lewes to East Sussex National Hotel Taxi | from £25 |
| Lewes to Eridge Green Taxi | from £48 | Lewes to Falmer & Uni Taxi | from £14 |
| Lewes to Firle Taxi | from £14 | Lewes to Fletching Taxi | from £28 |
| Lewes to Forest Row Taxi | from £45 | Lewes to Framfield Taxi | from £24 |
| Lewes to Glynde Taxi | from £12 | Lewes to Golden Cross Taxi | from £22 |
| Lewes to Groombridge Taxi | from £50 | Lewes to Hailsham Taxi | from £30 |
| Lewes to Hassocks Taxi | from £25 | Lewes to Hastings Taxi | from £65 |
| Lewes to Haywards Heath Taxi | from £40 | Lewes to Heathfield Taxi | from £34 |
| Lewes to Halland Taxi | from £20 | Lewes to Horsham Taxi | from £75 |
| Lewes to Hellingly Taxi | from £30 | Lewes to Herstmonceux Taxi | from £38 |
| Lewes to Horam Taxi | from £36 | Lewes to Horsted Keynes Taxi | from £32 |
| Lewes to Hove Taxi | from £28 | Lewes to Hurstpierpoint Taxi | from £25 |
| Lewes to Iford Taxi | from £8 | Lewes to Isfield Taxi | from £14 |
| Lewes to Kingston near Lewes Taxi | from £7 | Lewes to Lancing Taxi | from £38 |
| Lewes to Laughton Taxi | from £17 | Lewes to Lindfield Taxi | from £28 |
| Lewes to Little Horsted Taxi | from £17 | Lewes to Lower & Upper Dicker Taxi | from £30 |
| Lewes to Maresfield Taxi | from £25 | Lewes to Mayfield Taxi | from £40 |
| Lewes to Newhaven Taxi | from £18 | Lewes to Newhaven Ferry Port Taxi | from £20 |
| Lewes to Newick Taxi | from £22 | Lewes to North Chailey Taxi | from £22 |
| Lewes to Northease Taxi | from £8 | Lewes to Nutley Taxi | from £30 |
| Lewes to Piltdown Taxi | from £25 | Lewes to Peacehaven Taxi | from £25 |
| Lewes to Plumpton Taxi | from £22 | Lewes to Plumpton College Taxi | from £14 |
| Lewes to Polegate Taxi | from £30 | Lewes to Portslade Taxi | from £30 |
| Lewes to Ridgewood Taxi | from £18 | Lewes to Ringmer Taxi | from £11 |
| Lewes to Ripe Taxi | from £22 | Lewes to Rodmell Taxi | from £10 |
| Lewes to Rottingdean Taxi | from £22 | Lewes to Roedean School Taxi | from £25 |
| Lewes to Saltdean Taxi | from £23 | Lewes to Sayers Common Taxi | from £35 |
| Lewes to Seaford Taxi | from £25 | Lewes to Shoreham-by-Sea Taxi | from £40 |
| Lewes to Seven Sisters Park Taxi | from £35 | Lewes to Southampton Taxi | from £130 |
| Lewes to South Chailey Taxi | from £15 | Lewes to Southease Village Taxi | from £12 |
| Lewes to YHA Southease Taxi | from £15 | Lewes to Telscombe Cliffs Taxi | from £25 |
| Lewes to Tunbridge Wells Taxi | from £55 | Lewes to Uckfield Taxi | from £23 |
| Lewes to Wadhurst Taxi | from £55 | Lewes to Waldron Taxi | from £28 |
| Lewes to Whitesmith Taxi | from £21 | Lewes to Wivelsfield Green Taxi | from £23 |
| Lewes to Woodingdean Taxi | from £20 | Lewes to Worthing Taxi | from £45 |
| Lewes to Wych Cross Taxi | from £38 | Lewes to West Harting Taxi | from £85 |
| Lewes to Silverstone Taxi | from £245 | Lewes to Newmarket Taxi | from £35 |
| Lewes to Brands Hatch Taxi | from £130 | Lewes to Stonehenge Taxi | from £240 |
| Lewes to Windsor Taxi | from £160 | Lewes to Bicester Village Taxi | from £212 |