I'm writing to thank you for the outstanding service I experienced when using A-Z Lewes Taxis limousine service. My interaction with A-Z Lewes Taxis was outstanding from beginning to end. First off, the limousine was magnificent. It was pristinely clean and well-kept, which provided for a relaxing and opulent voyage. The cabin was exquisitely decorated, with plush seats and all the conveniences I would have required, such as entertainment systems and climate control. Along with the limousine itself, your driver was exceptional. Throughout the entire trip, they were on time, polite, and really professional. Also, they had a wealth of local information and could recommend eateries and sights in the region. Ultimately, the actual booking process went quite smoothly. Ultimately, the actual booking process went quite smoothly. I felt well-informed and supported throughout the entire process thanks to A-Z Lewes Taxis customer service team's excellent assistance and responsiveness. Overall, I cannot express how highly I endorse A-Z Lewes Taxis limousine service. My experience with A-Z Lewes Taxis was amazing in every way, from the caliber of the vehicle to the driver's professionalism and the customer service I experienced. We appreciate you offering such superb service. Muhammad Farooq Rathod
"Excellent service, highly recommended Az lewes taxis
Excellent service.
Great journey . On time. Good company .
Great experience, clean and comfortable, safe driver, friendly and courteous.
Why Lewes Airport
Taxi transfers?
A-Z Taxis Lewes UK provide the best airport taxi service in Lewes. Our prices are transparent and easily accessible to our clients. We offer pick up services at various areas in and around the airport. Whether you need a taxi from Lewes to Gatwick Airport, Heathrow Airport, London City Airport, or London Stansted Airport, we've got you covered.
We also offer the best seaport taxi service in Lewes. You can count on us to provide you with reliable passenger taxi transport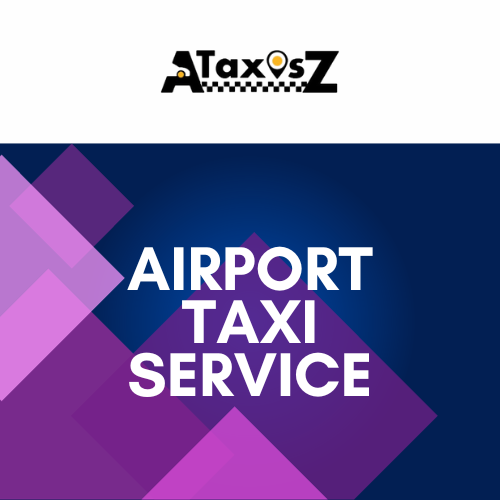 Lewes Airport Taxi Service
Your holiday is booked, your destination is chosen, you are all packed, and you'll be flying away in a few hours. All you need is our Airport Taxi Lewes UK company to pick you up and take you quickly and safely to the airport. 
There is always a lot of planning and a tight schedule behind any flight, so the last thing you need to worry about is a taxi not showing up at your door at the right time.

At A-Z taxis Lewes, we want to help take some of the pressure off your journey. Whether it's the start of a holiday or a business trip, we will make sure you get there on time, every time.
At A-Z Airport taxis Lewes, we want to help take some of the pressure off your journey. Whether it's the start of a holiday or a business trip, we will make sure you get there on time, every time. 
We constantly monitor competitor prices and are confident that our prices are very competitive. Please bear in mind that with our prices there are no hidden charges. Many firms will charge you extra for car parking fees at the airport for your return journey, and many firms advertise "from" prices, but the actual price will depend on your postcode. 
As specialists in Airport Taxi Services, along with seaport and rail transfers, our professional and courteous A-Z Taxis Lewes drivers will ensure you arrive in plenty of time for your holiday or business trip.
Your trip abroad starts when we arrive to collect you, and it is our job to make sure your journey is smooth, comfortable and enjoyable. 
That means an air conditioned vehicle tailored to the number of passengers and the luggage requirements specified by you. Your experienced Taxi driver will have proven customer service skills and extensive knowledge of the local area.
Our Airport Taxi Lewes UK 24hr Meet 'N Greet service makes A-Z TAXIS LEWES the ideal choice for family holidays or business trips to/from any Airport. 24hr Professional Meet & Greet service – your driver will be in arrivals waiting for you. 
If your flight is early or subject to delays, we will track your Heathrow flight's progress and send your driver at the new expected time of arrival.
Courteous Drivers
Saloon cars
Estate cars
6 seater Taxis (Mpv) & 8 seater Taxis (Mpv) vehicles
Both card and cash payments accepted
Email confirmation sent after booking is made
24/7 Online Booking Service
Lewes Full Day Taxi Tours
Let us drive you for the whole day. Book our 'VIP Day Tour'. This tour allows you to take in the many sights of these wonderful places in Sussex that you can fit into one day. Experience just about everything Sussex has to offer in a day. 
After we collect you from the airport or seaport hotel/accommodation, we can show you the main sights of Sussex, or you can decide the place you like to visit.
On the All-Day VIP Tour (8 hours), we will see all the main sights plus lots more 'lesser known' ones that guide books do not always tell you about! 
We will have ample time to stop for photographs and refreshments if you wish.
The driver will be able to recommend restaurants, which allows you to relax and enjoy your tour without stress. The driver will deliver you back to your hotel or accommodation at the end of the day, showing you the wonderful sights of Sussex by the South Coast.
 We understand that due to passenger's enthusiasm to take in as much as possible of this great country, sometimes tours can be overrun. Should this be the case, this is usually not a problem but will be chargeable at a £50 per hour pro-rate.