VISITING LEWES UK?
Lewes, UK is a charming market town located in the East Sussex countryside, nestled right on the South Downs. The town is rich in history and architecture, making it a popular destination for visitors. Lewes is also surrounded by other beautiful places, all within an easy taxi ride, including Brighton, Seaford, Alfriston, Newhaven, Ditchling, Rottingdean, Plumpton, Falmer, Glynde, and Firle.
Book Now
I'm writing to thank you for the outstanding service I experienced when using A-Z Lewes Taxis limousine service. My interaction with A-Z Lewes Taxis was outstanding from beginning to end. First off, the limousine was magnificent. It was pristinely clean and well-kept, which provided for a relaxing and opulent voyage. The cabin was exquisitely decorated, with plush seats and all the conveniences I would have required, such as entertainment systems and climate control. Along with the limousine itself, your driver was exceptional. Throughout the entire trip, they were on time, polite, and really professional. Also, they had a wealth of local information and could recommend eateries and sights in the region. Ultimately, the actual booking process went quite smoothly. Ultimately, the actual booking process went quite smoothly. I felt well-informed and supported throughout the entire process thanks to A-Z Lewes Taxis customer service team's excellent assistance and responsiveness. Overall, I cannot express how highly I endorse A-Z Lewes Taxis limousine service. My experience with A-Z Lewes Taxis was amazing in every way, from the caliber of the vehicle to the driver's professionalism and the customer service I experienced. We appreciate you offering such superb service. Muhammad Farooq Rathod
"Excellent service, highly recommended Az lewes taxis
Excellent service.
Great journey . On time. Good company .
Great experience, clean and comfortable, safe driver, friendly and courteous.
Lewes UK | A LOCAL GUIDE
Lewes Bonfire Night – a must-see event in Lewes
Walking Holidays around Lewes and East Sussex
The Depot – Lewes' Independent Cinema
A Brief History of Lewes provided by A-Z Lewes taxis & Airport Taxis
History of Lewes East Sussex
Lewes roots stretching back to prehistoric times
The Norman Conquest and the building of Lewes Castle
The Battle of Lewes during the Second Barons' War
The execution of Protestant martyrs, the Lewes Martyrs, in 1555
Local Landmarks Worth a Visit
Lewes Castle and Barbican House
Anne of Cleves Museum House
Priory of St Pancras
Glyndebourne Opera House
Bluebell Railway
Charleston
Firle Place
Monks House
Lewes Bonfire Night – A Spectacular Annual Event
Traffic-free streets during the event
Temporary taxi rank set up by the Cuilfail tunnel
Check travel arrangements with Lewes Tourist Information or Sussex Police
Walking Holidays in Lewes and East Sussex
Assistance with picking you up or moving your luggage
Various walking routes to explore the beautiful East Sussex countryside
The Depot – Lewes' Independent Cinema
A modern bar and refreshment area serving soft drinks, alcohol and food
Pinwell Rd location near the train station
Screening of a variety of independent and mainstream films
A Brief History of Lewes
Lewes as a traditional market town
The tragic snow avalanche of 1836
The advent of the railway in 1846 and the end of Lewes' previous incarnation as a port
Lewes Local Landmarks 
Lewes Castle, with parts dating back to the Norman Conquest
Anne of Cleves Museum House, once home to the fourth wife of Henry VIII
Priory of St Pancras, an 11th-century monastery
Glyndebourne Opera House, known for its world-class opera performances
Local Vineyards for Wine in Lewes
Various vineyards in the area worth a visit
Assistance with transportation provided by Lewes County Cars taxi service
Lewes, East Sussex – A Town Rich in History and Culture
Lewes' historical significance from prehistoric times to the present day
Local landmarks and attractions worth a visit
Annual events such as Lewes Bonfire Night and the Love Supreme Festival
Choose Your Taxi Size in Lewes UK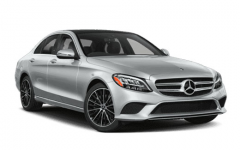 Lewes Private Hire Taxi Saloon Car
Fixed price
Up to 4 passengers
1 suitcase per passenger
Larger vehicles Available
Door to airport service
We track all flights

Lewes MPV Taxi 
Fixed price
Up to 5 passengers
2 suitcase per passenger
Larger vehicles Available
Door to airport service
We track all flights

Lewes Minibus Taxi
Fixed price
Up to 7 passengers
1 suitcase per passenger
Smaller vehicles Available
Door to airport service
We track all flights
Visit Local Landmarks near Lewes UK: